TAVERNA GONIES
The tradiotional Cretan taverna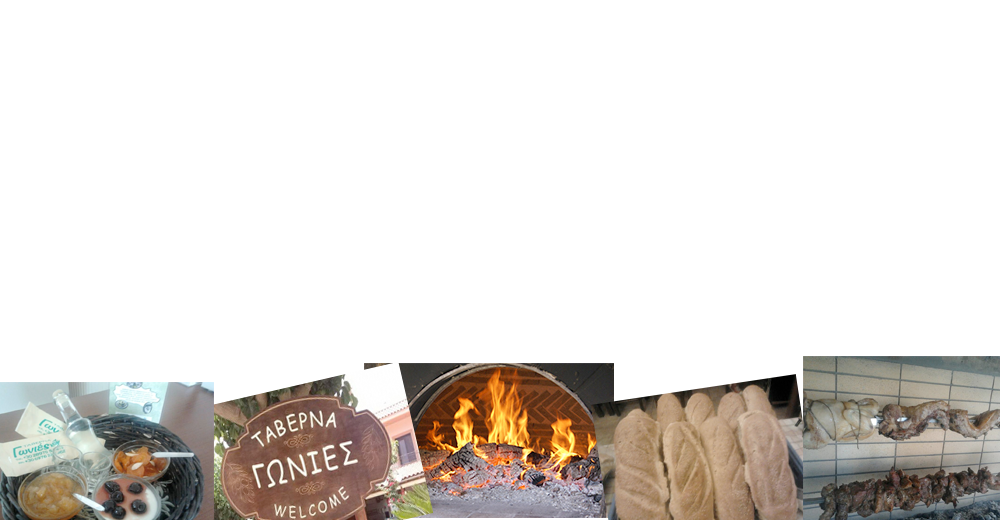 Like its namesake village, the Gonies Taverna is rich in tradition, not in a time-honoured way since it has only been open a few years, but in preparing food in a wood-burning stone oven, the same way Cretan villagers have cooked for centuries."There's a certain art in cooking in a stone oven. "It's all about the size of the fire for the correct heat, plus timing and, of course, the proper combination of herbs and spices for the type of meat being cooked."
"Taverna Gonies has certain roasting secrets that have been in the family for generations. In addition to roasting meats, Taverna Gonies uses the stone oven for other dishes, such as beans in red sauce, stuffed tomatoes, and pork ham, which is his signature dish.
Some people think the stone oven is only for meats. But the same attributes of wood-burning heat that makes meat so flavourful, works for other dishes,too.
While Kostas is shuffling meats and vegetables in his oven with a long-handled paddle, Maria is in the kitchen attending to all the other dishes on their comprehensive menu.
Taverna Gonies makes her own bread in the stone oven.
We only use olive oil

All our food is cooked or prepared with traditional Cretan olive oil.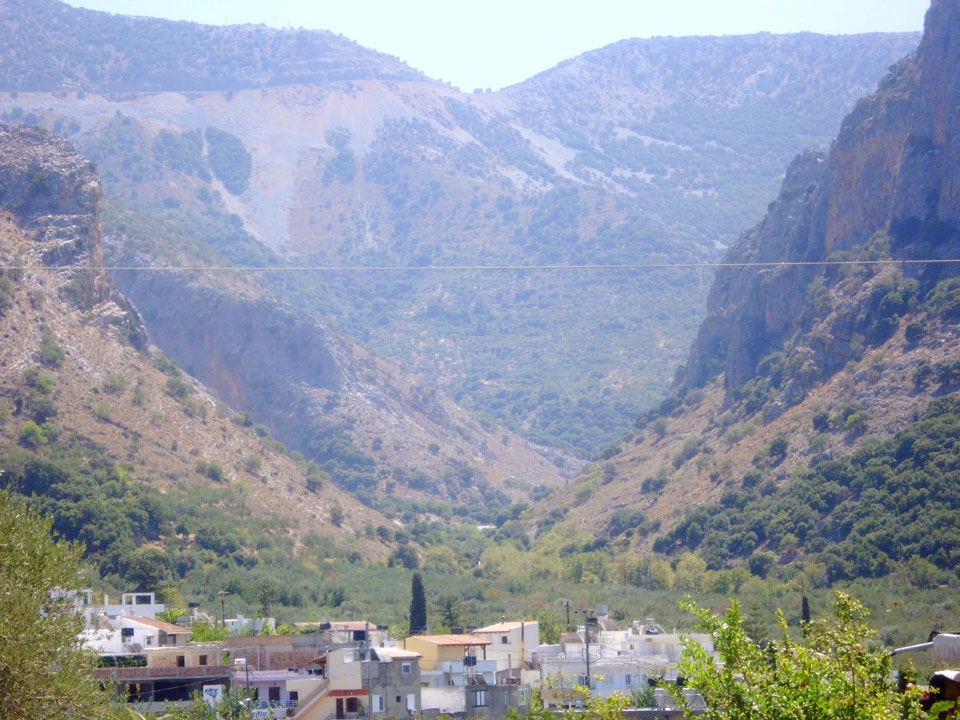 Mountain view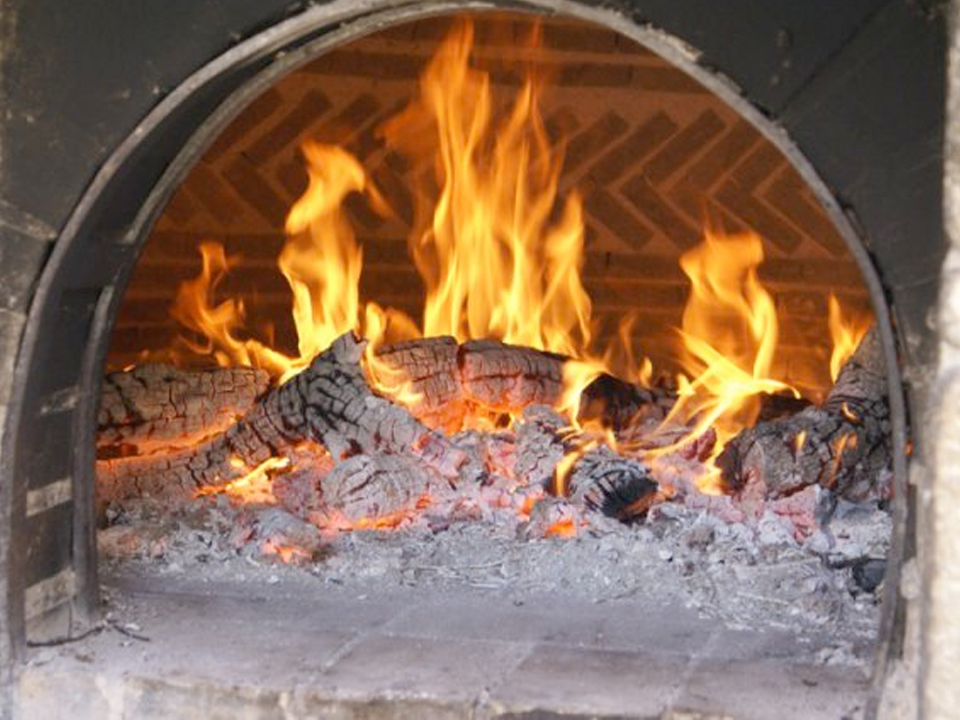 Stone oven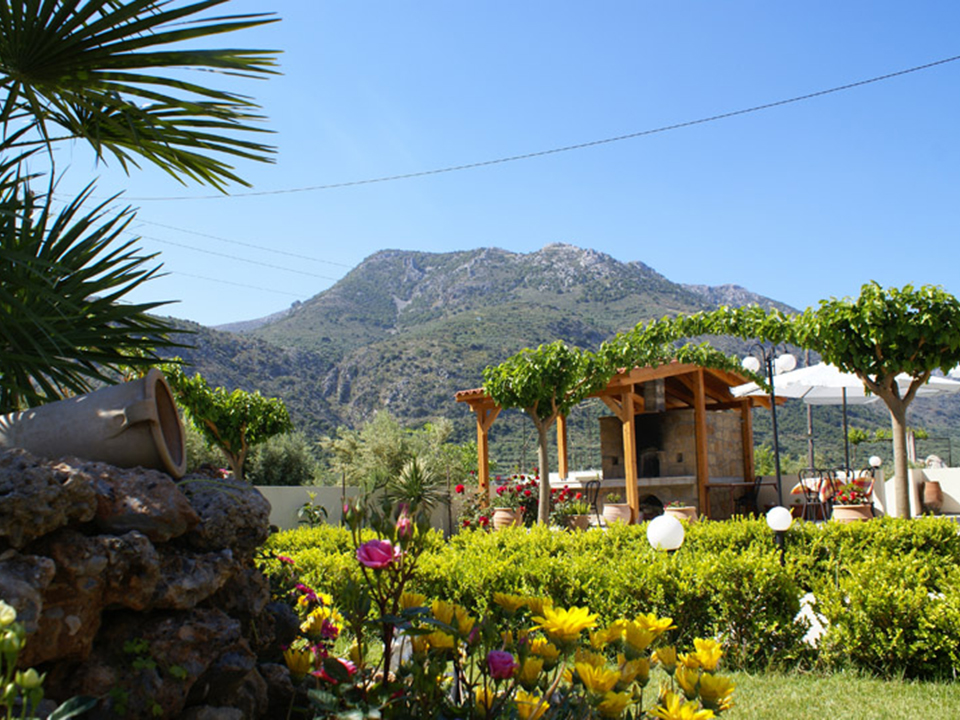 Garden view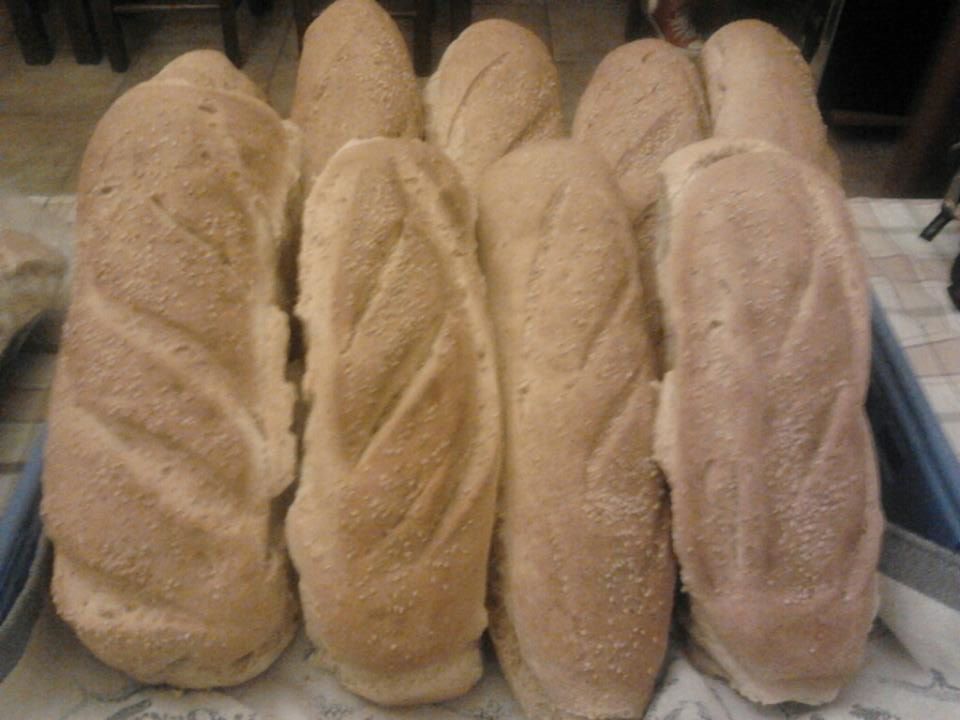 Homemade bread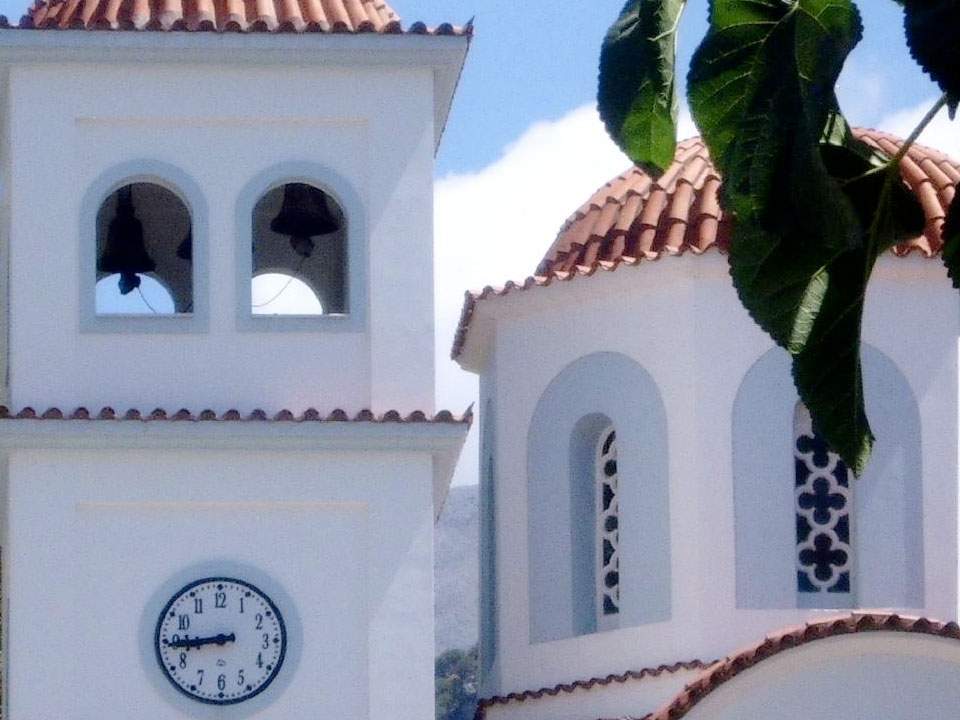 Church view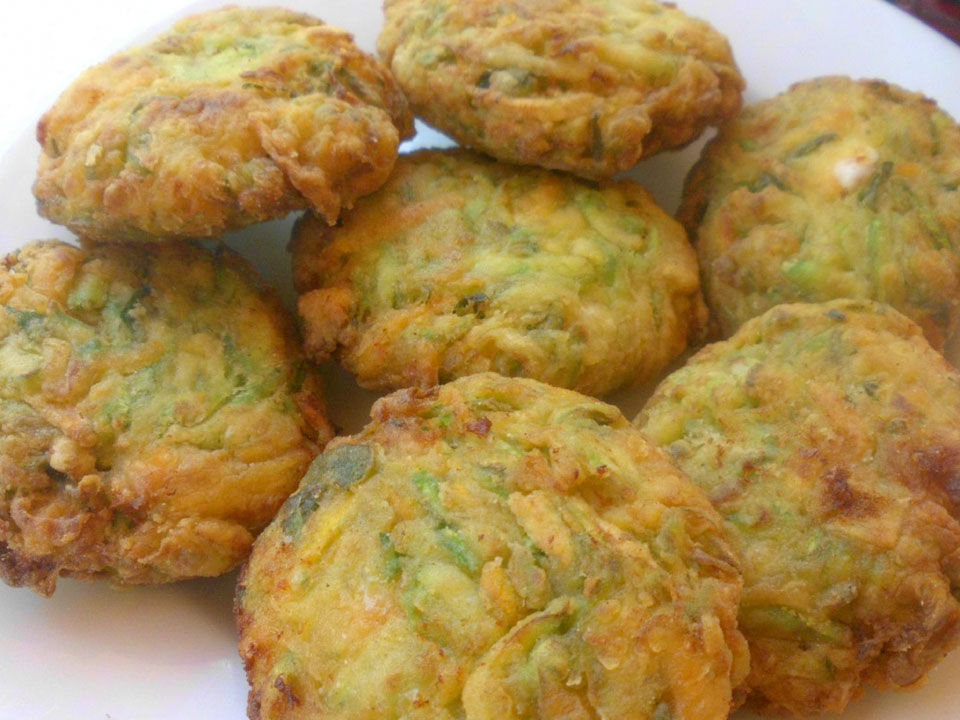 Great food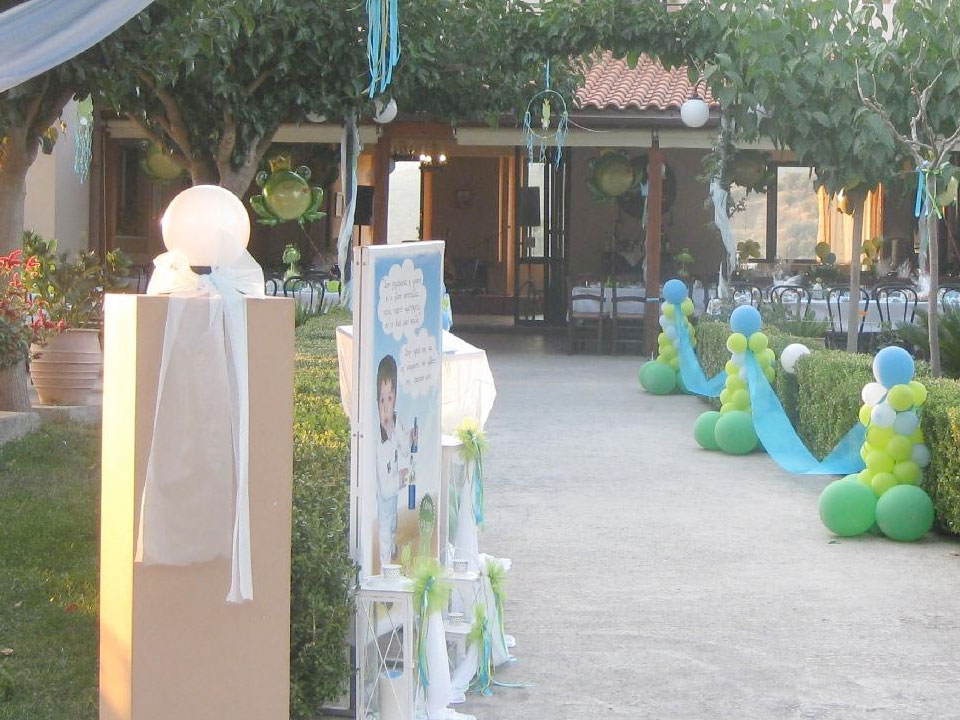 Baptism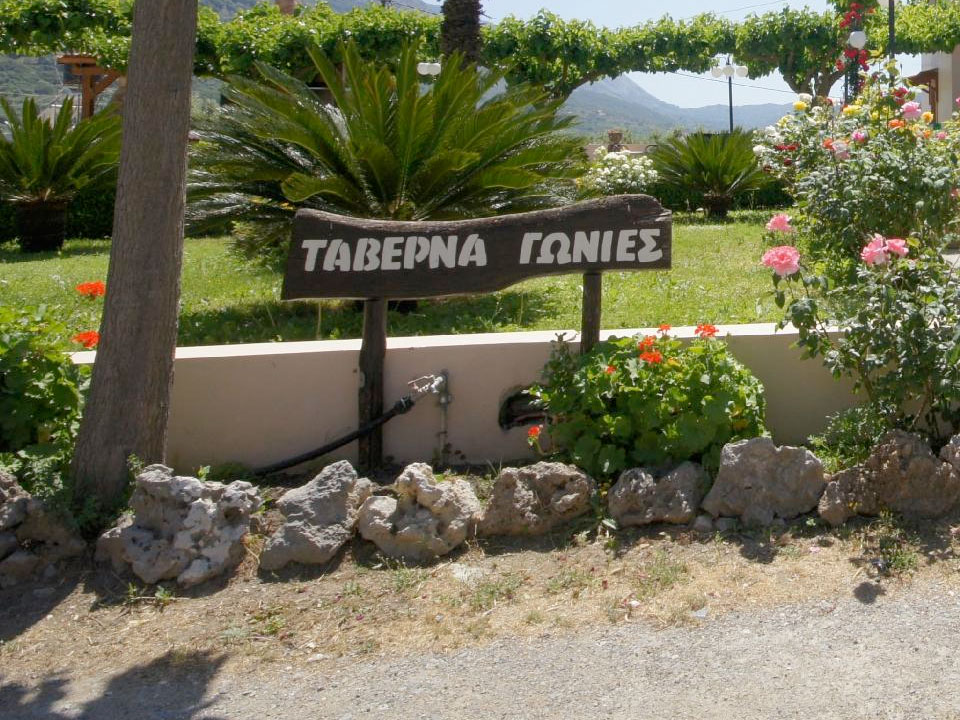 Parking available
Get a taste of real Cretan traditional kitchen!

GONIES PEDIADOS
About 15 kilometres south of the Lasithi crossroads on the old national highway in Hersonissos, on a winding upgrade past the sleepy hamlets of Potamies, Sfendili and Avdou, there's the village of Gonies. In some ways it's similar to the other villages – population around 500, with the prerequisite petrol station, mini-market and kafenion – but that's where the similarities stop.
Gonies is situated in the foothills of the Lassithiotika Mountains at an altitude of 290 metres, not too high, but high enough to afford some astonishing views of a small valley and the sea beyond. And, when the Aposelemi Dam is complete (currently under construction near Potamies), the landscape will dramatically improve – to include a picturesque lake and wildlife refuge. The road through town continues to wind and slope upwards until, at just about its highest point, there're two things of particular interest.
For nature lovers, there's the mouth of the Ampelos Gorge, a six kilometre hike through some of this island's most beautiful countryside which ends at the windmills of Seli Ambelou, near the entrance to the Lasithi Plateau. For food lovers, there's the spacious Gonies Taverna, with its sweeping views, its wood-burning stone oven and its talented cooking team of Maria and Kostas
Tripadvisor
What people say about Taverna Gonies on Tripadvisor. Did you visit us and would you like to review us, click HERE
We found this taverna by accident whilst driving up to the Plain of Lesithi. We had an evening meal there which we enjoyed very much, and the owner suggested that we return for Sunday lunch when there would be lots of dishes freshly cooked in the wood-burning stove. We weren't disappointed; the choice of dishes was excellent and what we chose was delicious. The service was very friendly and the meal was excellent value. Highly recommended!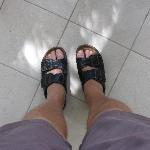 Superbly located in the foothills of the Dikti mountains, in the village of Gonies Pediados, on the road up to Lasithi, sits this wonderful taverna offering all that a visitor could want – location, a beautiful garden, great views all around, perfect service provided by the oh so friendly family owners, truly excellent freshly prepared local food, a good selection of drinks and time to relax. Kostas and Maria, very ably supported by their children Katerina and Giannis , are the perfect hosts.
Please go there – you will NOT be disappointed !!!
Maria's cooking is wonderful. All local produce and really delicious. We went with a friend of the family and she had requested some particular dishes for us to taste and they were lovely and all freshly cooked (or very slow cooked as required). Well worth a trip up the mountain.
Use one of the contact details below to contact Taverna Gonies
Taverna Gonies
Tel: +30 289 705 1212
Mob: +30 69 76221462